Food and Wine Pairing Dinner @ Evangeline's Restaurant: A Beneficial Event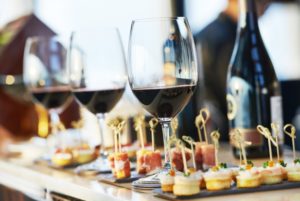 Have you tried to participate in a beneficial event? Have you ever attempted to pair your dinner with wine? Do you know what wine is most suitable for the course being served to you? If you have no idea and you're interested to have your ordinary dinner to a fine level, Evangeline's Restaurant could take care of that for you.
Food and wine pairing, though it's very interesting and a nice way to have dinner, it is only practiced by a seldom number of diners. Most of these restaurants are high-end and if they are not in that class, the restaurant is probably hidden or not very well known in the area. It's pretty much unavoidable why some locals haven't experienced this kind of dining because they think "it's just a waste of time/money", which shouldn't be their focus because that is not what food and wine pairing is all about. Evangeline's Restaurant wants to remove that impression from the locals and change it to a more positive view.