Food and Wine Pairing Dinner @ Evangeline's Restaurant: A Beneficial Event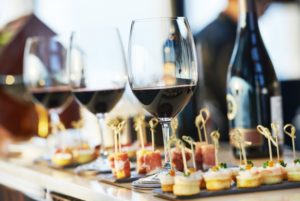 Have you tried to participate in a beneficial event? Have you ever attempted to pair your dinner with wine? Do you know what wine is most suitable for the course being served to you? If you have no idea and you're interested to have your ordinary dinner to a fine level, Evangeline's Restaurant could take care of that for you.
Food and wine pairing, though it's very interesting and a nice way to have dinner, it is only practiced by a seldom number of diners. Most of these restaurants are high-end and if they are not in that class, the restaurant is probably hidden or not very well known in the area. It's pretty much unavoidable why some locals haven't experienced this kind of dining because they think "it's just a waste of time/money", which shouldn't be their focus because that is not what food and wine pairing is all about. Evangeline's Restaurant wants to remove that impression from the locals and change it to a more positive view.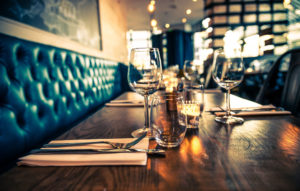 The restaurant decided to do such an occasion because they wanted the locals to be more familiarized and to be more appreciative when it comes to food and wine pairing events. Evangeline's Restaurant also wants the people, more particularly to the citizens of Tuscaloosa, to have a different approach in digesting the food served on their tables. Food experts loves to take their meals meaningfully, they believe that food mustn't be digested lightly because every course served to them are made heartily whether they be a professional chef, a local cook, or a loved one. The restaurant also wants to impart that same heart to every local who will be present at the occasion and eventually, they will apply the same approach to every meal they eat.
The best part is while having a sumptuous dinner, you will be serenaded with beautiful music by the TSO or Tuscaloosa Symphony Orchestra. TSO is one of West Alabama's exclusive musical organizations who support local businesses and tourism through the music they echo. It is an ensemble of well-trained musicians taught by respected maestros of Tuscaloosa who will also be speaking about the beauty of classical music. All proceeds of this event will actually be beneficial to the Tuscaloosa Symphony Orchestra. So, if you participate in this event, you will have a luxurious dinner at the same time you will be a sponsor for the ensemble. See? You've actually hit two birds with one stone!
It's not about the money! Do not be afraid to use it to experience something new, something different, something unique in your life. It may be costly at times but it will never be put to waste!
So, if you appreciate classical music or have the heart to support our local musicians and you are planning to have a scrumptious dinner with your family, friends, or even your love partner, then this is the most perfect time to take them to Evangeline's Restaurant.
At Evangeline's food and wine pairing event, every dine has good wine!